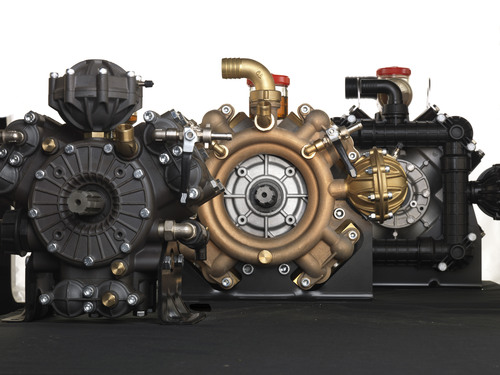 Italian company ANNOVI REVERBERI S.p.A was founded in Modena in 1958 and gradually expanded throughout Europe and U.S.A., where in 1989 AR North America Inc was established.

The company has been a leader over the decades in manufacturing diaphragm pumps for agriculture and boasts a major presence in piston pumps for industrial washing, as well as in ​​high pressure cleaners, for both private and professional use.

In 2014 ANNOVI REVERBERI created a new factory in Shanghai, which came as an addition to its factories in Modena and Bomporto in Italy and further enhanced the company's presence in more than 100 countries.
Annovi Reverberi is present in five continents and over one hundred countries with a network of production and commercial sites that position the company directly on local markets, in a strategy of total attention to the needs of final customers. Its growing strength is based on permanent innovation, on the constant search for the most efficient solutions, on the ability to anticipate and welcome the challenges of the market.